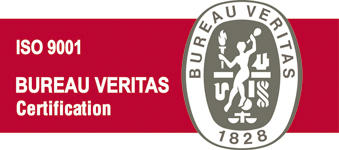 QUALITY
Since the beginning INTERCONTAINER, S.A. has set as its most important objective the necessity to offer its clients a service that covers all their needs and expectations, meaning – total quality.
With this in mind, in 1998, INTERCONTAINER, S.A., reinforced its investments and manpower with the goal of implementing a quality system according to ISO standard 9002/94, this effort was rewarded by obtaining the certificate of quality from Bureau Veritas. In this spirit we also obtained the certificate ISO 9001/2000 following the new recognition of our conformity of quality in April 2006, and its update in December 2008.
The commitment to the quality of services of INTERCONTAINER, S.A. has also been further rewarded with the obtaining of "Marca de Garantia del Puerto de Valencia" for the container depot as well as the transport of containers.